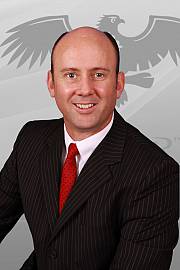 MEMBER SINCE
2009
Firm
Ascor Financial Advisors CC
Suburb
Pretoria | Map
Address
Ascor House, Persequor Techno Park, Meiring Naude Ave, Pretoria
FSP Licence
12653
Languages
Afrikaans & English (in order of proficiency)
Email
Tel
086 111 3187
Cel
082 372 5911
Fax
0861 113 521
Website
www.ascor.co.za
Qualifications

CFP® CERTIFIED FINANCIAL PLANNER®

Advanced CFP® (Investments and Estate Planning)

Professional Accountant (SA)

Registered Tax Practitioner

BCom (Hons) Internal Auditing

Postgraduate Diploma - Advanced Taxation,

Postgraduate Diploma - Financial Planning,

Advanced Postgraduate Diploma - Investments and Estate Planning




>Services
Financial Advisors Fields of Specialization: Certified Financial Planner with Advanced Post Graduate studies in(Investments, Estate Planning & Tax) holistic financial planning, Business Planning & Taxation
Services
Retirement Planning
Investments
Estate Planning
Life and Disability Assurance
Medical schemes
Short term insurance
Business Assurance
Offshore Investments
Group Schemes

Other Services:
Tax, Accounting & Auditing
Latest News & Views
Pension Planning Seminars - dates and venues to follow
Experience
Wouter Fourie - the Professional Independent Financial Planner.
Wouter is an Advanced Post Graduate qualified Financial Planner (Investments and Estate planning) with more than 14 years experience in the field of holistic financial planning. Also a qualified Professional Accountant with postgraduate qualifications in advanced taxation. He has a passion for his profession and strives to provide the highest quality of advice based on years of experience and an in depth analysis of available options. Licensed as a FSP Professional, Independent, Competent, Financial Planner being fit and proper
About Firm
Ascor™ Group of Companies offers a broad range of dynamic financial solutions for individuals and every type of business. Whether your business is still in its infancy or has been established for a number of years, we at Ascor™ believe we have the capability to maximize your company's profitability. Ascor™ is also known as 'Mine Rehabilitation' finance experts. With some of the best qualified Financial Advisors in South Africa, we know that we can and will provide superior advice and services. For more info visit our website at www.ascor.co.za
Companies Represented
Other Companies represented:
SASFIN, Stanlib, Altrisk, FMI
Business Practices
Minimum Levels of Premium/Investment accepted
Lump Sum: R1,000,000
Recurring monthly: R1,000
Remuneration
Fee and Commission
Legal structure of employer
(Pty) Ltd company
Number of staff in Financial Advisor organisation
21 - 50
Indemnity insurance
Insurance: yes
Value: R1,000,000
Please be sure to mention that you found this
Financial Advisor
on www.findanadvisor.co.za!